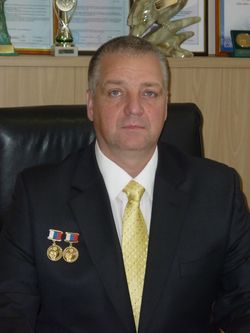 Shcherbakov
Alexey Vladislavovich
CEO of LLC "NPO "ECOSERVICE"
"ECOSERVICE" Company was created in Smolensk in 2003. The activity of the company is closely connected with environmental tasks solution faced by enterprises of various kinds of business activity.
Salts of heavy metals and oil products polishing units production and implementation, treatment facilities and industrial, storm water and domestic effluents polishing units implementation is performed by the company staff. Highly professional specialists perform project documentation development.
The experience gained during the years of the work allows offering solution of the environmental problems related to wastewater purification from any pollutants to required values. Unique design department projects allow implementing wastewater treatment projects without significant capital costs. Treatment facilities and polishing units are connected to already existing buildings and constructions. In the course of project engineering, free Customer's equipment and aggregates are used. Erecting crew performs works of any complexity in short time periods.